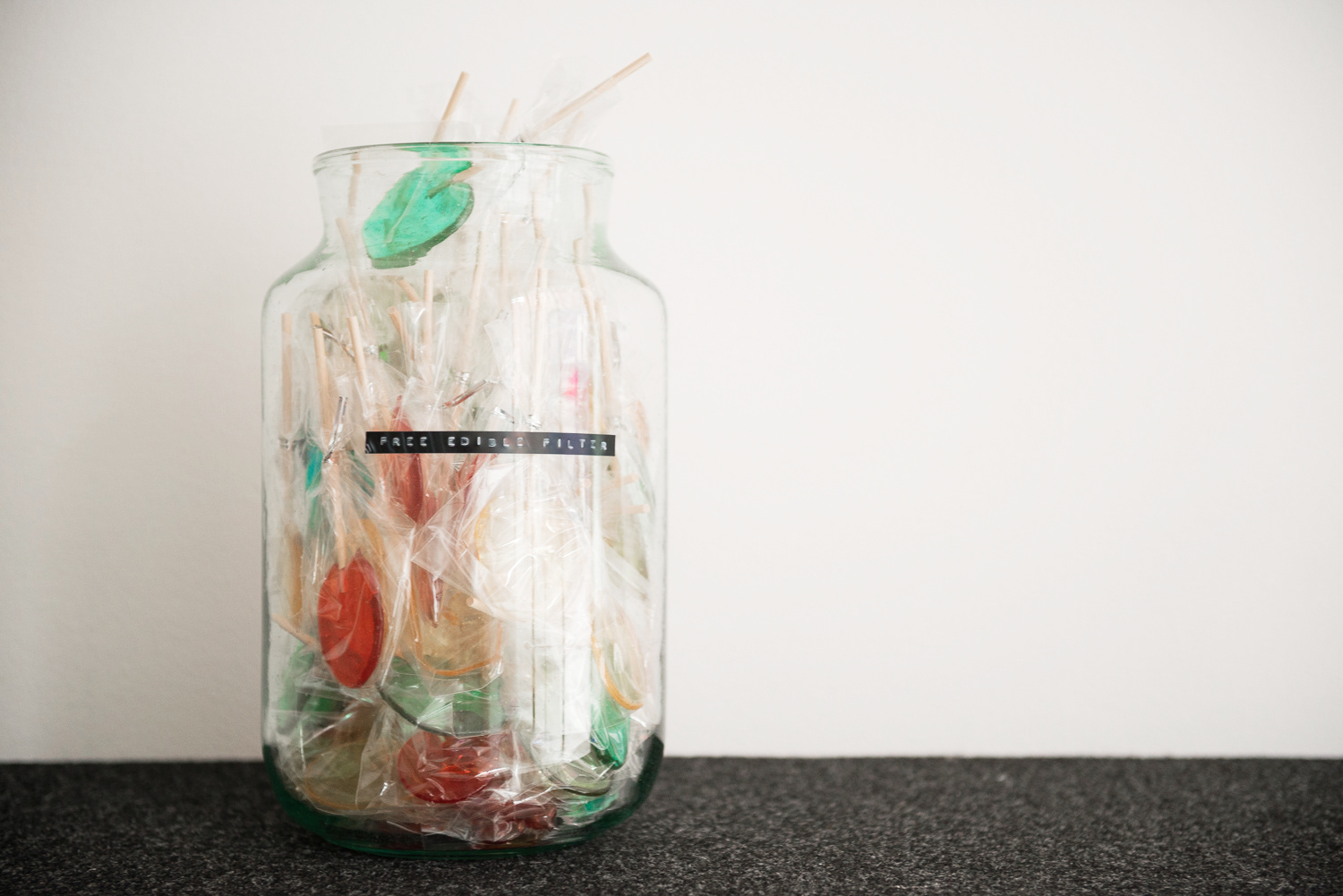 In this project I have handed the filter over to random people, challenging them to be the ones behind the camera and explore the world through the filter. 
The filters are made of sugar and food color and by holding it in front of your camera or smartphone lens you change the color and structure of the world as we normally see it.
This project was made for Art Zone at Roskilde Festival 2014.